Regular price
$149.00 USD
Sale price
$89.97 USD
Unit price
per
Sale
Sold out
*calendar will be shipped separately, may not show during checking out. 1 free calendar maximum per customer when you purchase 1 or more desk mats. We're an email away for any questions of concerns.
As Seen On
Elevate your workspace with our enhanced top-tier cushioned desk mat!
This premium mat not only offers a plush surface for your wrists, ensuring comfort during long hours, but it also minimizes noise, allowing you to work with stealth-like focus. Plus, it's not just eye candy – it's designed with traders in mind, featuring essential strategies and chart patterns for quick reference.

However, let's get real, the real cherry on top is the envy-inducing effect it has on your colleagues. They may not grasp your scribbles, but they'll recognize your unwavering commitment.

Ready to level up your office game and become the talk of the break room? Order your premium desk mat today and experience the gratitude of your desk and wrists.
Sized 31" × 15.5"
General Trader Desk Mat:
Candlestick patterns
Chart patterns
Candlestick Anatomy
Types of Charts
Microsoft Office Keyboard Shortcuts
Options Trader Desk Mat:
Candlestick patterns
Chart patterns
Options Greeks
Options Strategies
Microsoft Office Keyboard Shortcuts
Forex Trader Desk Mat:
Candlestick patterns
Chart patterns
Major currency pairs
Forex information
Microsoft Office Keyboard Shortcuts
Crypto Trader Desk Mat:
Candlestick Patterns
Chart Patterns
Blockchain Explained
Cryptocurrencies Explained
Fiat Money and Cryptocurrency Comparisons
Microsoft Office Keyboard Shortcuts
1. Candlestick patterns
31 most common candlestick patterns to have right under your eyes while trading so you don't have to wonder when you see a trade opportunity.
2. Chart patterns
22 essential chart patterns to have close by while day trading or swing trading.
3. Options Greeks
5 options greeks definitions to have right there close by to refresh your memory and know how to shop for options.
4. Options Strategies
12 of the most common strategies to trade options. You might know them all, but they're still great to have when it's time to refresh your memory. If you already know them all, they're perfectly placed where keyboards usually go, so they're fine to covered up. 
5. Microsoft Excel keyboard shortcuts
55 of the most-used keyboard shortcuts for Microsoft Excel. Note that the list might seem pretty long but it is by no means a complete list consisting of all the Excel shortcuts. However, we have picked out some of the most useful and common shortcuts. Keyboard shortcuts save you time, and time is key for any trader!
If you already use shortcuts, then great, you're definitely curious to know more. If not, this desk mat will help you get familiarized quickly to let that muscle memory do its thing and eventually boost your productivity! 
6. Microsoft Word keyboard shortcuts
52 essential Microsoft Word keyboard shortcuts for quickly creating, writing, and editing documents.

If you have to keep reaching for the mouse, you're slowing yourself down and hobbling your typing speed, efficiency, and ultimately productivity. Keyboard shortcuts can save you a lot of time, so we added the most essential keyboard shortcuts as a guide to the most optimal usability in Microsoft Word. 
Keyboard shortcut note
The shortcuts in this desk mat refer to the US keyboard layout. Keys for other layouts might not correspond exactly to the keys on a US keyboard.

If a shortcut requires pressing two or more keys at the same time, this desk mat separates the keys with a plus sign (+). If you have to press one key immediately after another, the keys are written without space between them.
Product Features
Made of 4mm thick neoprene material, it has an anti-slip backing and a hemmed edge for durability and stability.
Exact size: 31.29" × 15.7"
4mm-thick neoprene material
Rectangular shape with curved corners
Anti-slip backing
Full print
Non-slip bottom: Will not slide or move anywhere while in use
Vibrant colors: The latest printing techniques provide bright and crisp colors matching your craziest designs
Hemmed edges: Product is sewn around the edges, making it strong and lasting longer
Multifunctional use: Supportive surface for writing, typing or crafting 
Care instructions
Use warm water and dish soap to clean spots off your pad. It's not necessary to soak the whole pad. For hard-to-clean spots use a soft-bristled brush.
Our Guarantee: If for any reason you feel that this product isn't for you, send us an e-mail within 30 days and we'll promptly refund your money. No questions asked.
Educational and informative infographic, not an investment recommendation.


🔥 Earn extra income by promoting our top-selling desk mat through our affiliate program and receive an exclusive discount once your application is approved! Read more here.
Share
View full details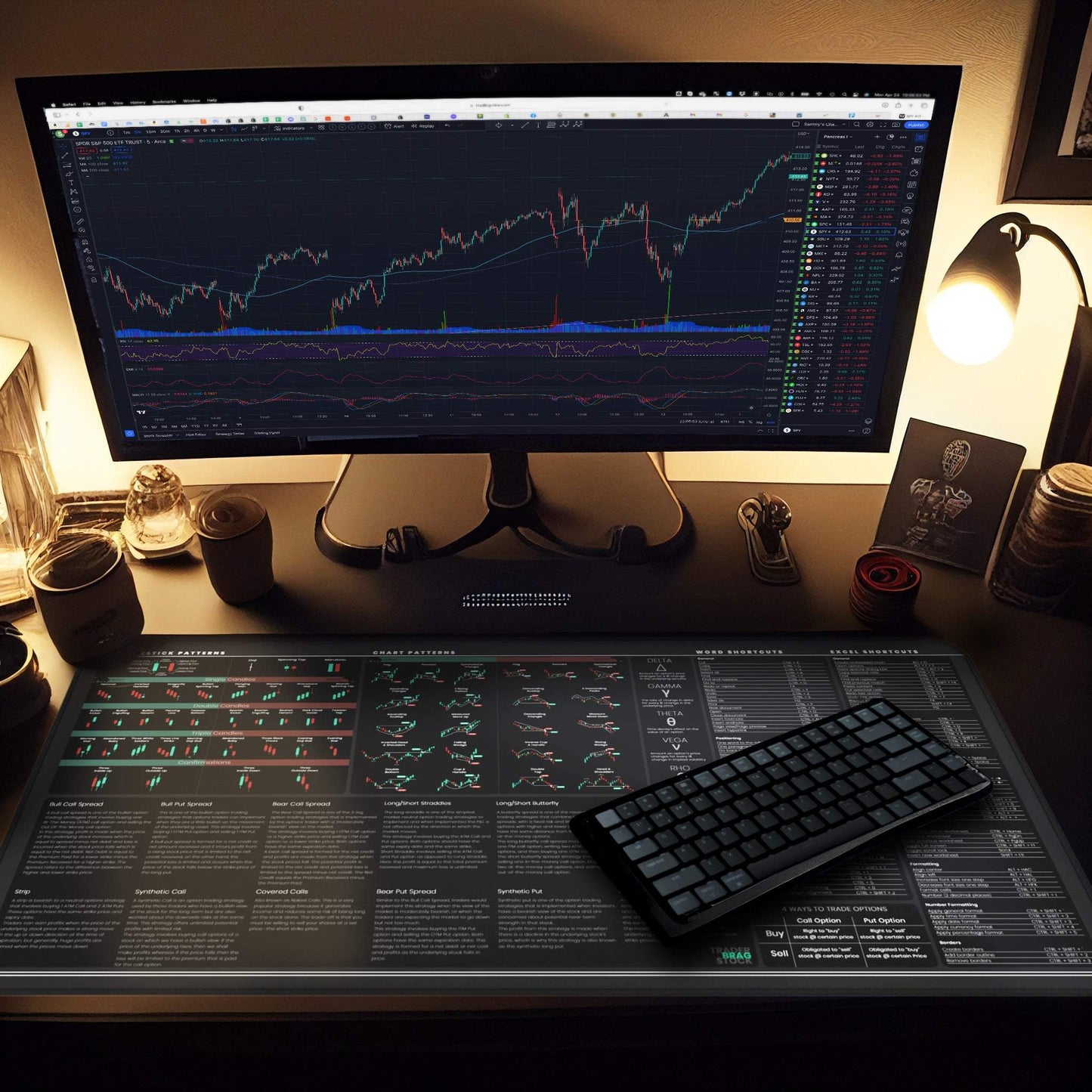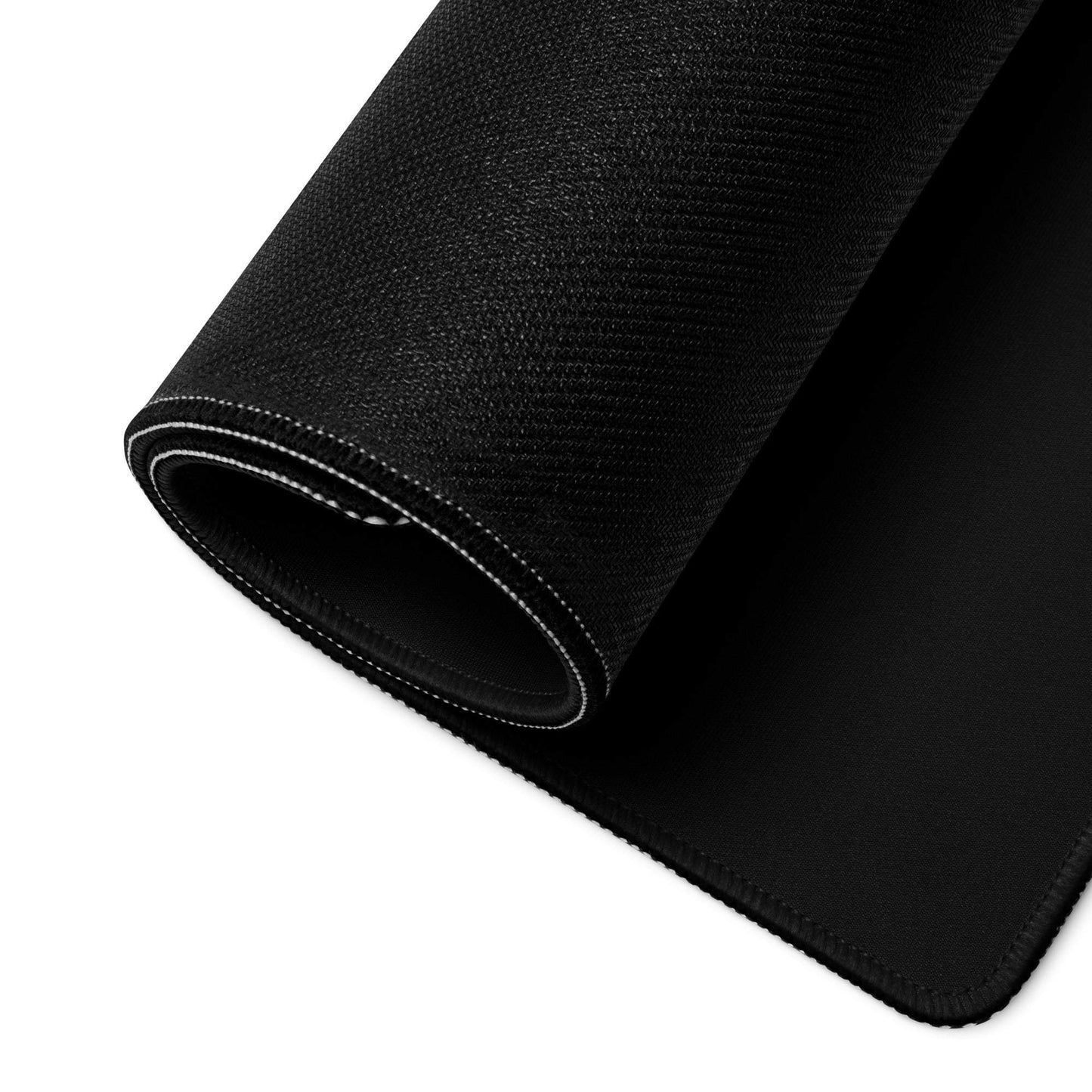 Found a better price? Let us know!